Product Marketing Manager
--

CÔNG TY TNHH BIZZI VIETNAM

--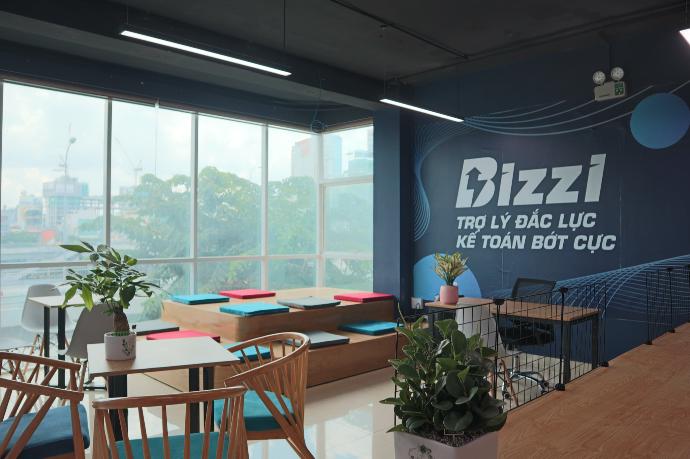 About Bizzi Vietnam
Bizzi is the first company in Vietnam to provide invoice process automation solutions through the application of AI technology and robotic process automation (RPA). Bizzi's platform can be easily integrated with existing accounting solutions, and connects suppliers and customers to automate financial processes such as checks, reconciliations, and payments, etc. The company currently has more than 100 major customers including Grab, GS25, Circle K, Tiki, Guardian, Medicare, Pharmacity and more than 4,000 vendors using the platform daily. Up to now, the total value of invoices processed monthly through the Bizzi platform has reached

JOB DESCRIPTION 
Responsible for implementing MKT plan according to the approved budget & strategy from the beginning of the period to plan, prepare resources, content and implement Marketing campaigns to achieve KPI on the channels in charge. 

Apply constantly updated tracking tools to monitor and measure the effectiveness of marketing campaigns, from there, report, analyze to make optimal decisions on advertising costs. 

Continuously update user insights and new marketing trends to propose suitable advertising campaigns to satisfy user needs. 

Coordinate with relevant departments responsible for negotiating, maintaining and developing contracts with a marketing service provider. 

Recruit, train & manage MKT team including: marketer, designer, copywriter... 
YOU NEED TO
Bachelor's Degree in Marketing, Business Administration or related field.

At least 3 years of experience related to email marketing, A/B testing, social media marketing, SEO and inbound marketing. 

Professional knowledge about content and data management systems.

Understanding digital advertising environments and platforms.

Having a wide understanding of social media and integrated with digital media.

Having experience in program, project and budget management.

English is required, IELTS 6.0 or higher is a plus. 

Passionate about research, research and creativity to create marketing campaigns that are consistent with the constantly changing trend. 
WHAT WE WILL GIVE YOU 

Working & growing with a Passionate & Talented Team. 

A young, dynamic, and straight forward startup culture fosters creativity and growth. 

Competitive salary and benefits including a great medical insurance plan based on level and productivity. 

Performance review every year to level up or salary increase or reward productivity 

Company trips, big annual year-end party every year, team building, etc.

Company Laptop - up to employee's choice. 

ESOP according to the Company Policies.